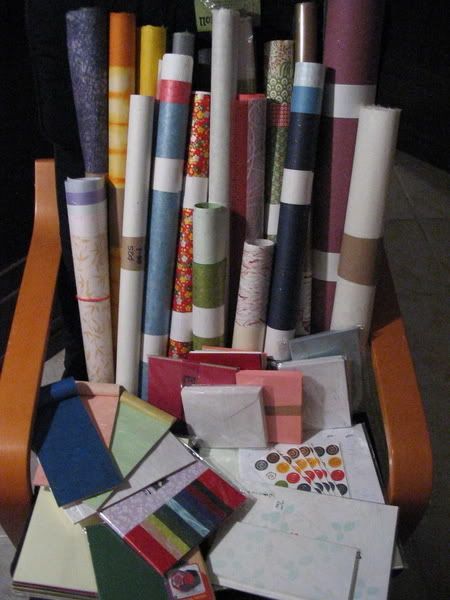 Ptichka arrived home yesterday evening and we went through our bounty. Our apartment is really dark so for now, I'm only going to post general pictures. I'll scan the paper in chunks so that you can really see it. I have some photos but they turned out pretty asstastic. Above is the haul from trip one and trip two. Paper rolls are in the back and everything else is in the front. The chair is that super comfy one from IKEA that everyone and their dog owns.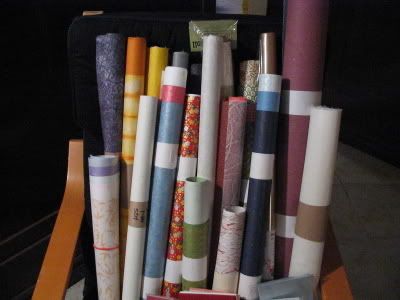 Above are the rolls. The yellow and orange rolls are kozo, as are the purple and green and the green and blue rolls. The blue and white roll and the pink, blue, and white rolls are all machine-made decorative paper. There's a roll of chiyo in there and a roll of decorative Italian paper.
This is everything else: packs of stationery, packs of envelopes, stickers, silk paper, origami paper, tissue sample packs and the biggest pack of 8.5 x 11" machine-made decorative paper I have ever seen. It weighs a ton.
Details to come.