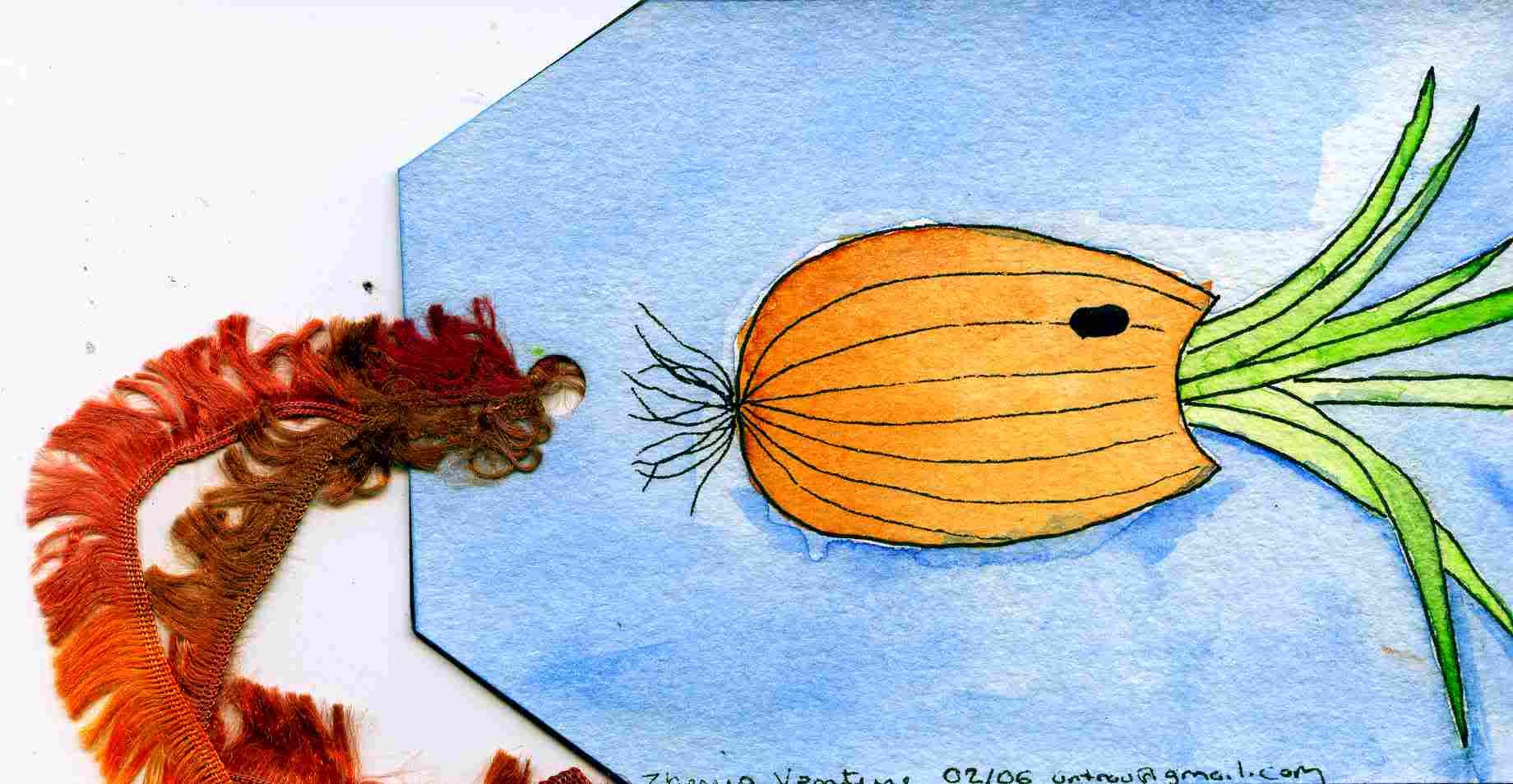 To the right is what happens when onions go bad. Literally. This is another beast for the fantastic creatures round robin. My inspiration was an onion that I had left sitting on the kitchen table in the sun for one too many days. He sprouted. I gave him an reflectionless eye and now he's terrifying.
I should drag out my sketches for my killer alien kolhrabi print and work on them again. Dangerous produce keeps me entertained
Watercolours and india ink on watercolour paper.
There's nothing below the fold.