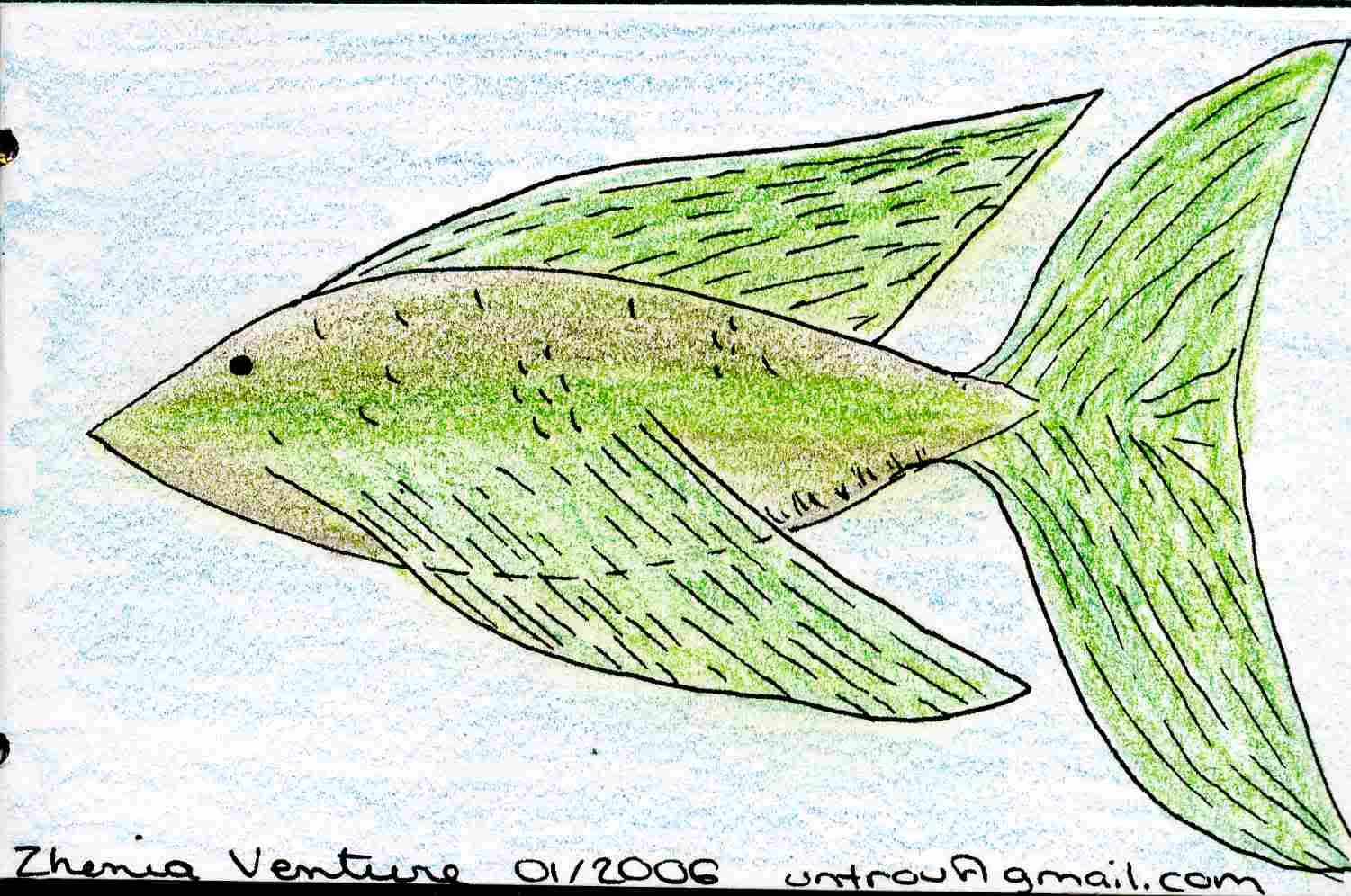 A page in a fish deco done with India ink and coloured pencil. I'm still working on my drawing so even if his nose is a bit pointy, I'm still pretty happy with him. I've also discovered that your finger is your best friend when it comes to blending coloured pencil.
I think that I'm going to take the
Non-Toxic Transfer workshop at the JPP Warehouse
in February (last workshop listed). I know someone taking a printmaking workshop at the moment and while I don't have the time to dedicate to that, I figure that I can devote six hours on a Saturday to mastering a technique at which I suck. This is the year to stop sucking! And to stop being a chicken as well.