Aside: I wonder if the title of this post will increase the number of google hits this art journal receives...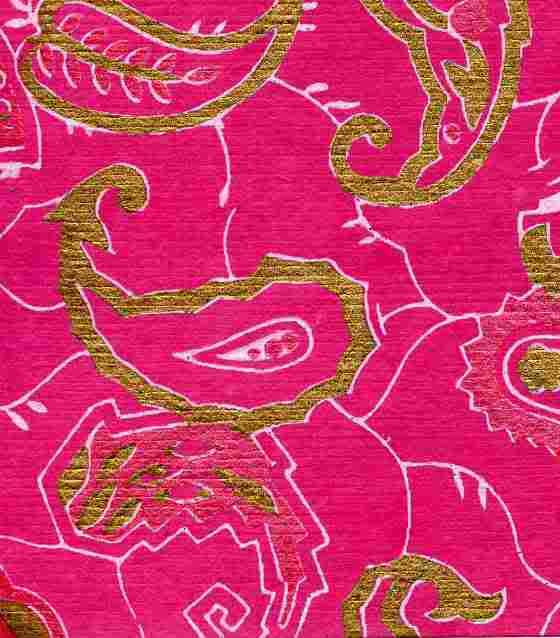 I'm looking for two things. A place to buy the paper on the right. It's obviously Indian and I'm pretty sure that Provo Craft imports it and then cuts it down to scrapbooking sheets. I cannot, however, find it on their website. Has anyone seen it? I have a tiny scrap of it that I use sparingly but I want some more. I'd also love it in lime green.
And I'm looking for a Canadian place to buy cones of waxed linen thread for bookbinding. The three bucks for ten metres at the PP just isn't going to cut it for much longer. I bind too many books these days. I'd also like it in colours. Someone I respect recommended a place in Ohio. Problem is they ship via UPS, which charges a brokerage fee for getting your package across the border. "No good," I say. The brokerage fee will cost more than thread. So, let me refine my request: I'd love to know where I can buy the thread in large quantities in Canada but an American supplier that ships USPS is dandy.
Meanwhile, I'll keep searching
the resource list
provided by the
Canadian Bookbinders and Book Artists Guild
.