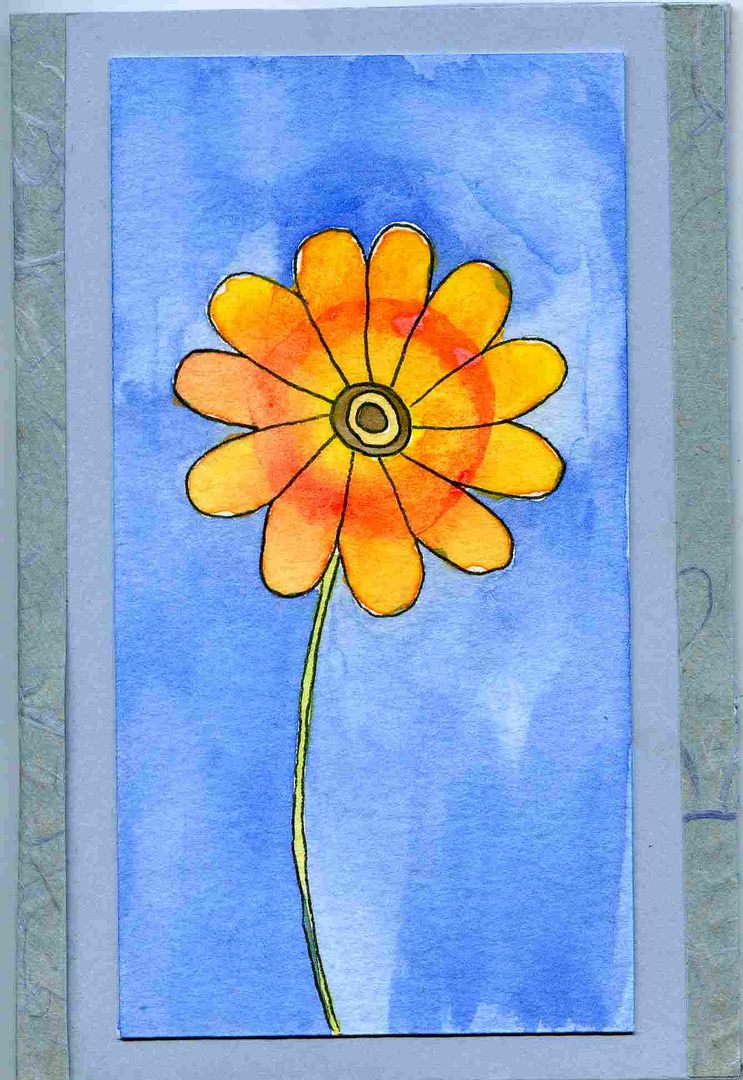 These are both water colour decos for a swap at EC. I decided early on in the planning process that I didn't want these decos to be traditionally bound. Paint's messy and no matter how careful people are, some paint from one page almost always ends up on another page. I know that I've been guilty of this sin before, which is why I usually tip in my pages now. I had received a bookmark deco a while ago and Tam had sent me some awesome tags, which got me thinking.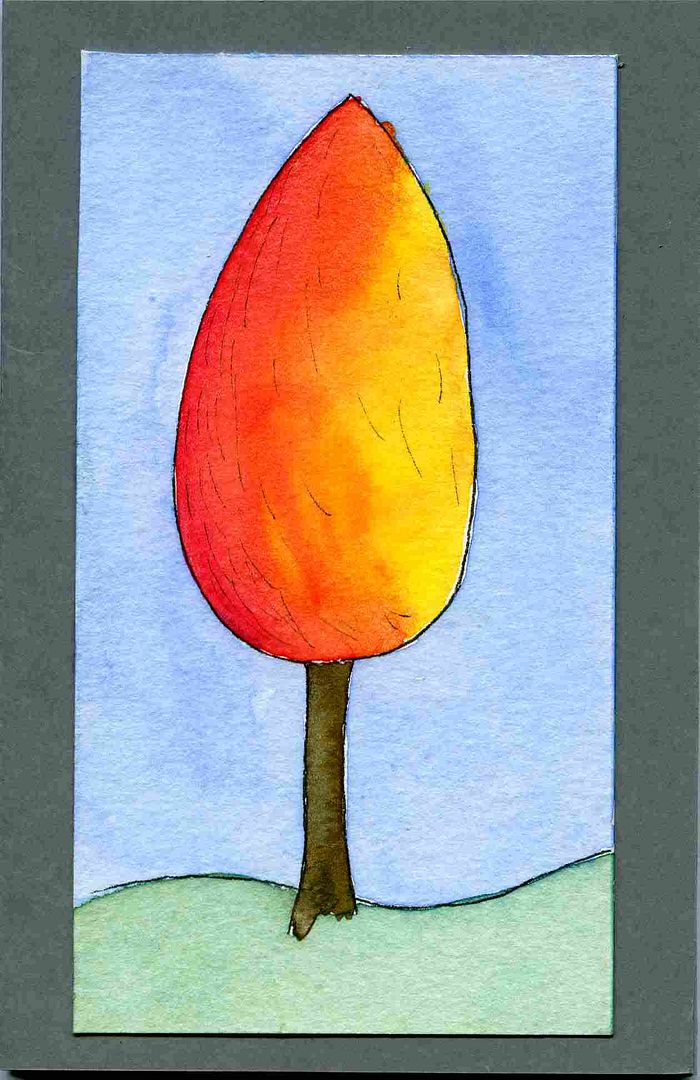 I decided to make a tag deco. I traced one of the tags Tam sent me to get the size and shape of the tag cut from water colour paper. Everyone arting up the deco can pull out a tag, work on it, sign the back, and then put it away when everything's done. The pockets on the first deco are sewn while the pockets on the second deco are ATC sleeves attached with double-sided tape.
The tree and the flower are painted on 140lbs water colour paper. As you can tell, I'm into hot colours at the moment. Actually, I think that I'm almost always into hot colours.
I won't say which deco is for me and which one is for my partner, even though there's a pretty major clue hanging about. Super sleuth Penny, can you figure it out? ;-)