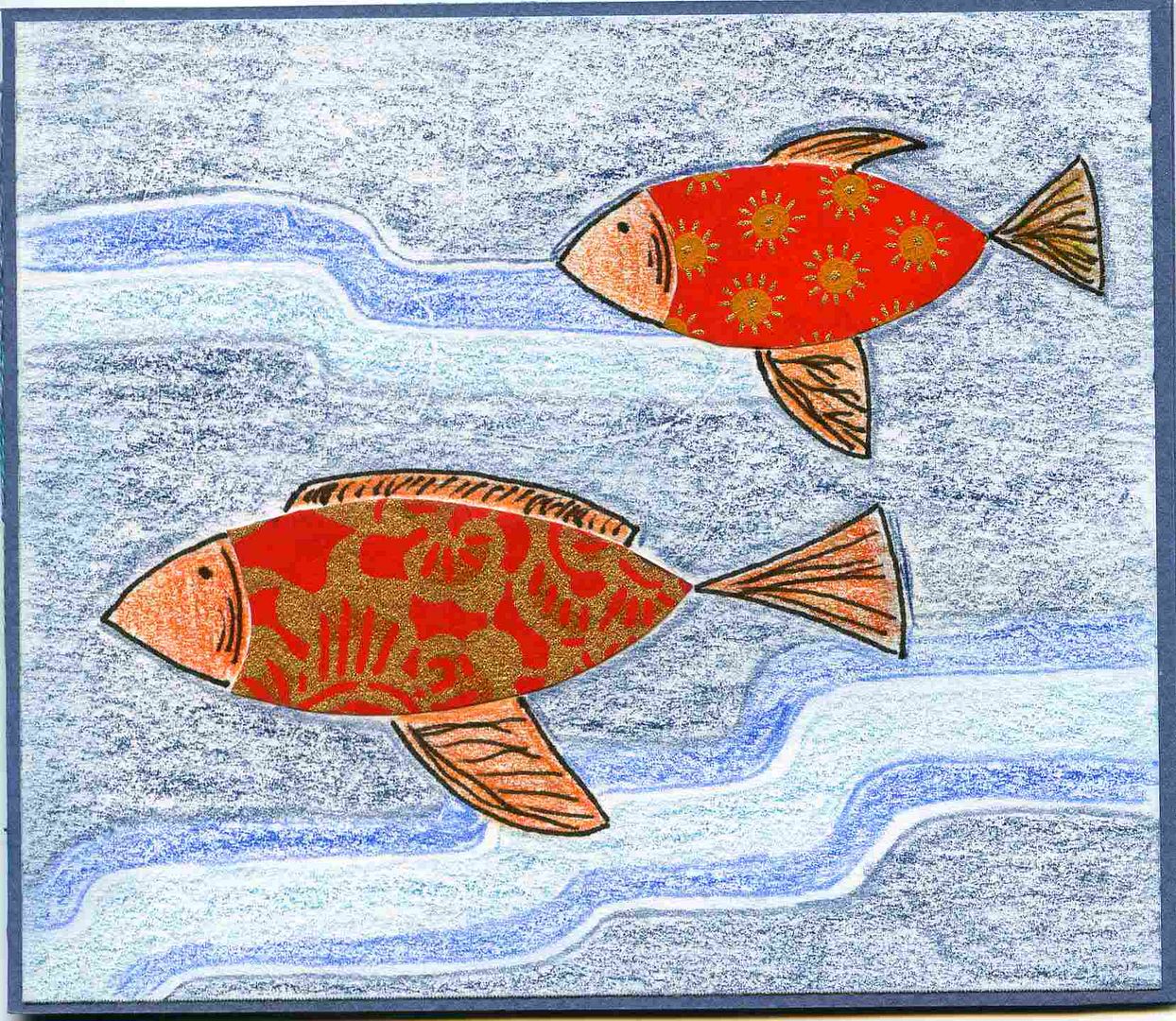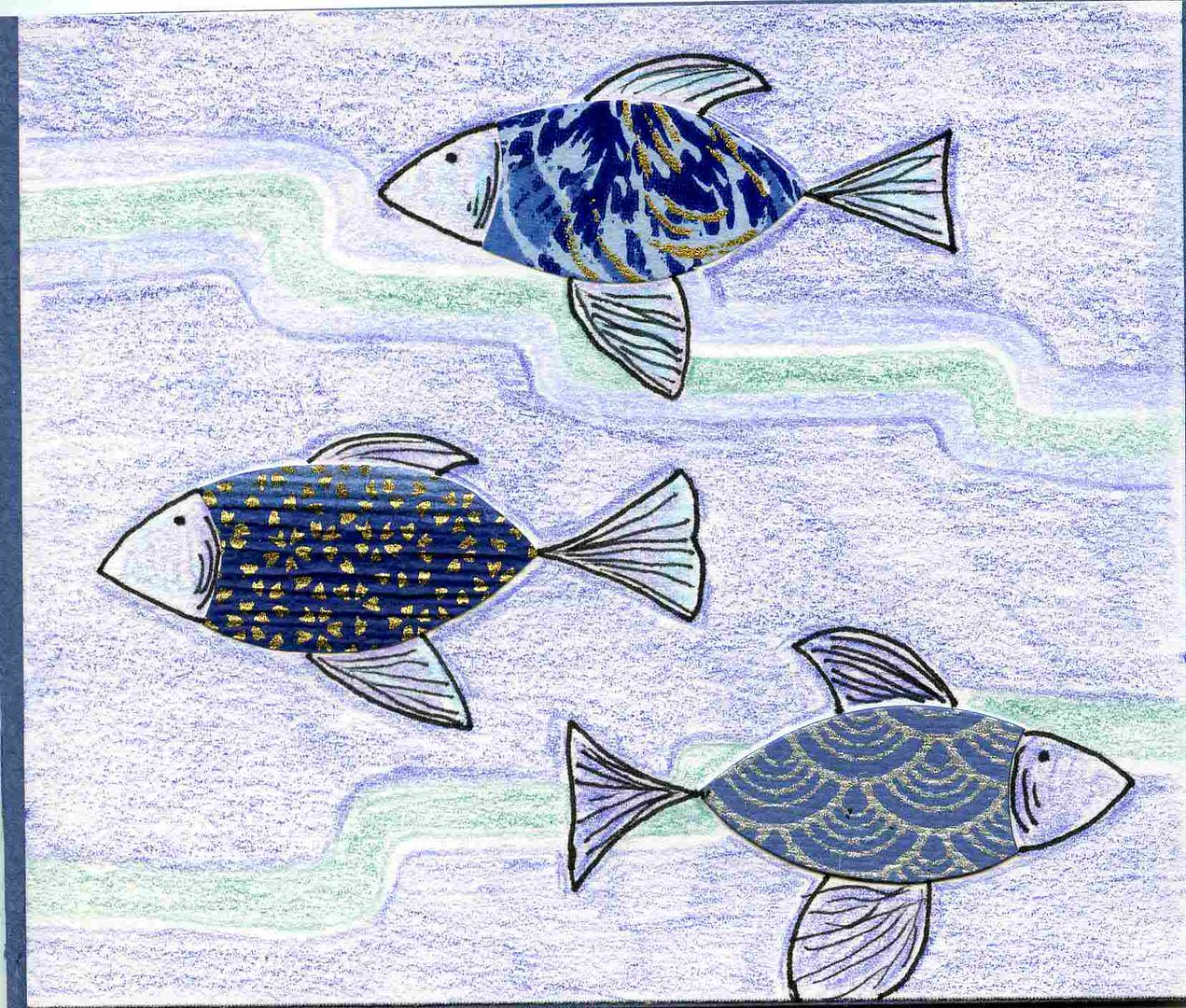 I know that I said there wouldn't be any decos for a while but as soon as I published that, there was a post from a group mom asking for a swap angel for a Sealife Deco. Fish! So, I signed up. Here are my two decos. The first one is for my partner and the second one is for me. Coloured pencil, india ink, and snazzy paper.
I got the fish onto the cover of my decos because I know some good
lures and jigs.
I'm also quite lucky because there was a particularly tempting RR posted in one of my groups but then the host placed a restriction on the project that I didn't like. Yeah! I love it when resisting is easy.