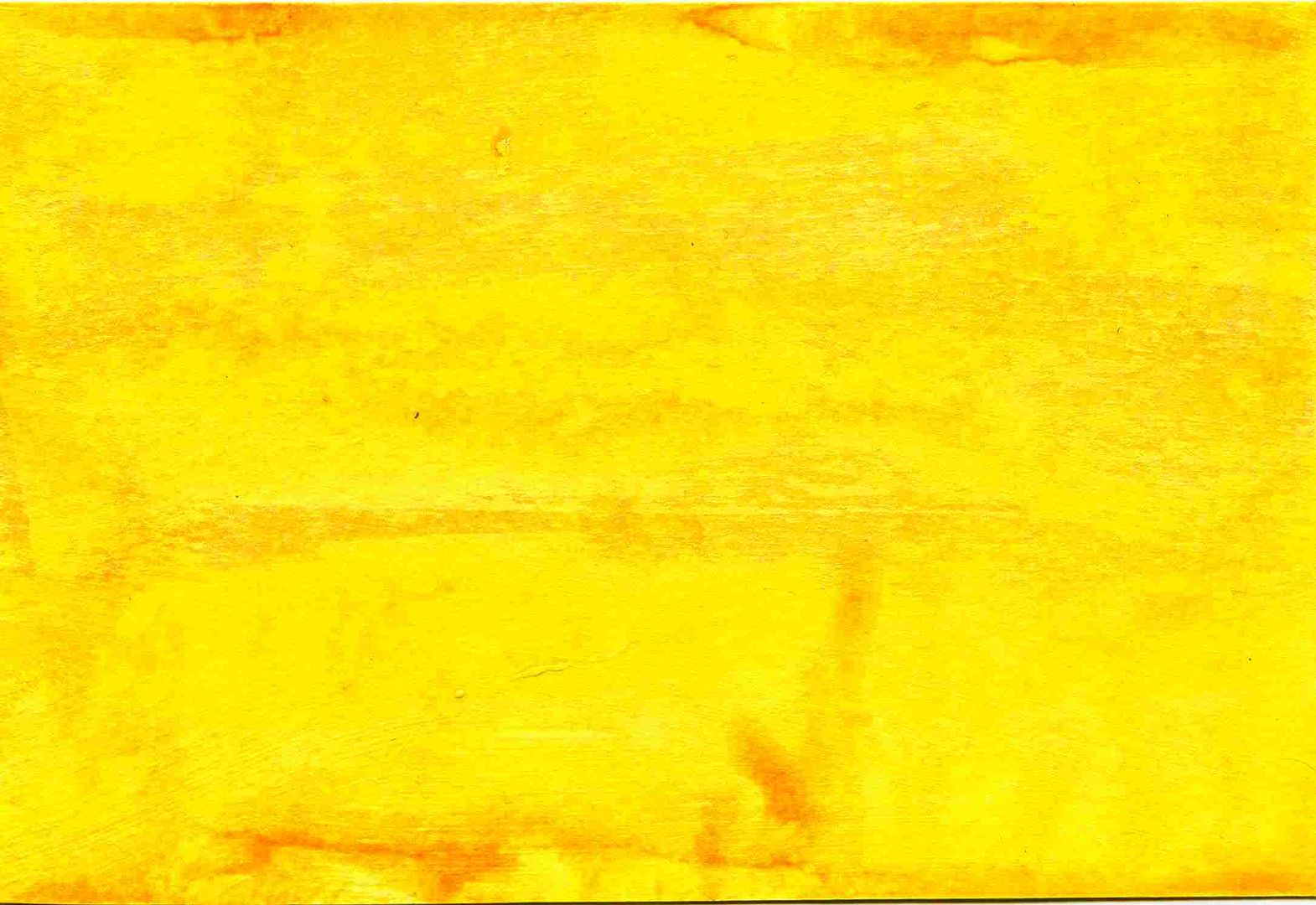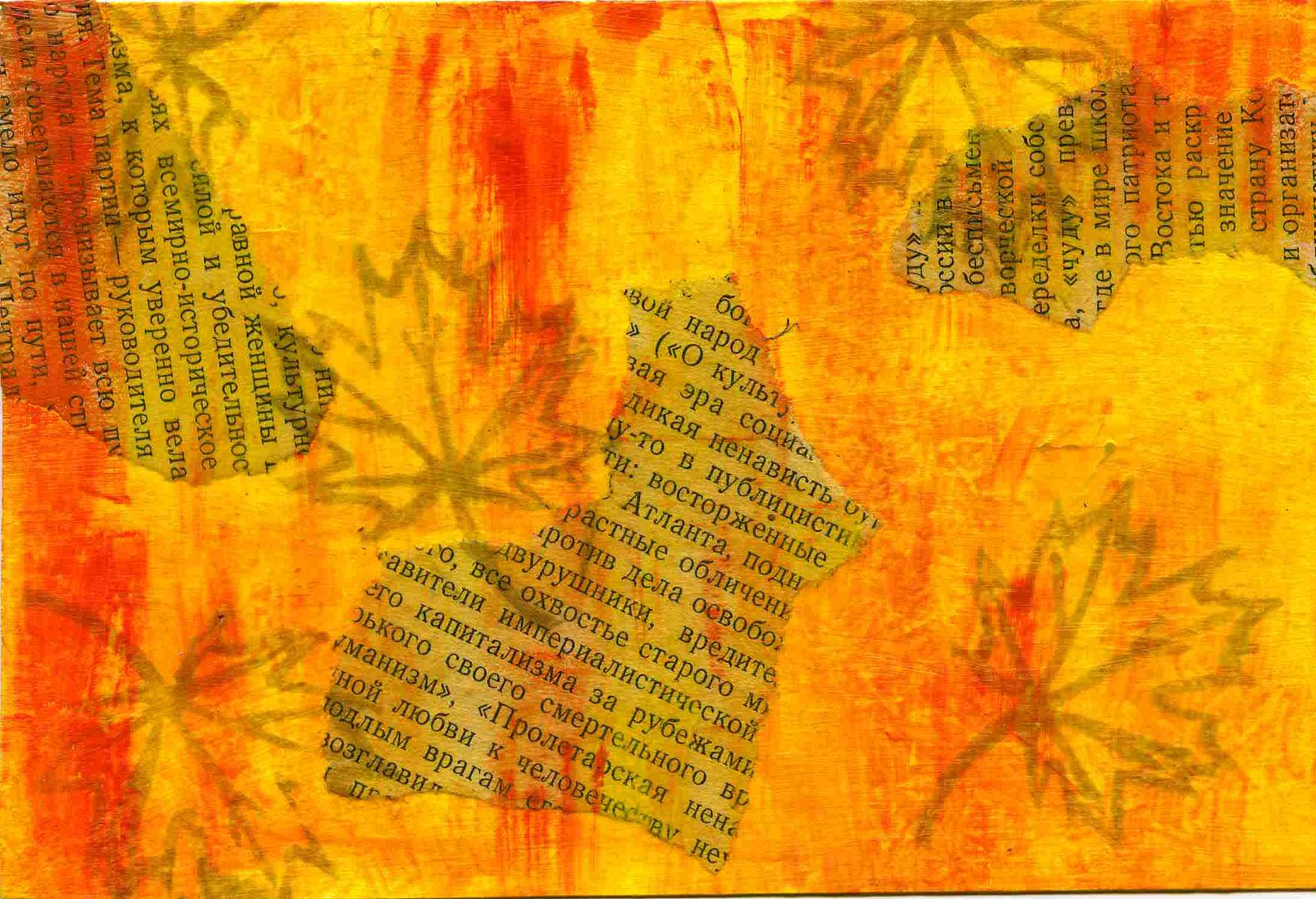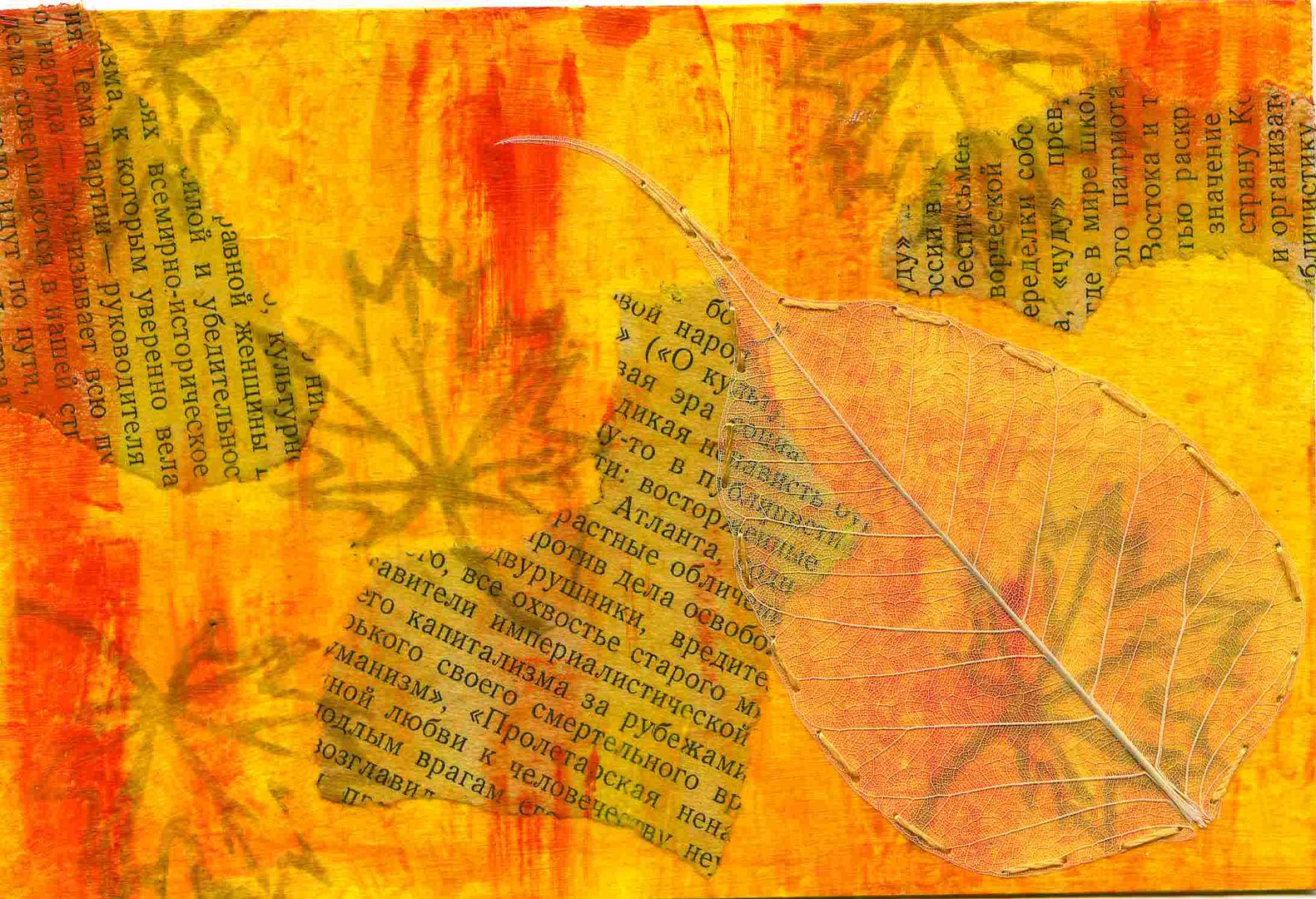 This is one of my pages for Ptichka's art journal. I've decided to do a monochroma- tic page and a self- portrait in everyone's journal. I was going to do a green page but Ptichka insisted that I use a colour I don't normally use. I don't normally use, like, yellow. So, yellow it is. I sort of followed the same steps as the collage article in the latest issue of
Cloth Paper Scissors,
as you can see here. I'm pretty pleased with it because I'm finally feeling like my backgrounds have some depth. Depth is good, even from a shallow artist. Hee! Oh, and gesso is my new best friend.