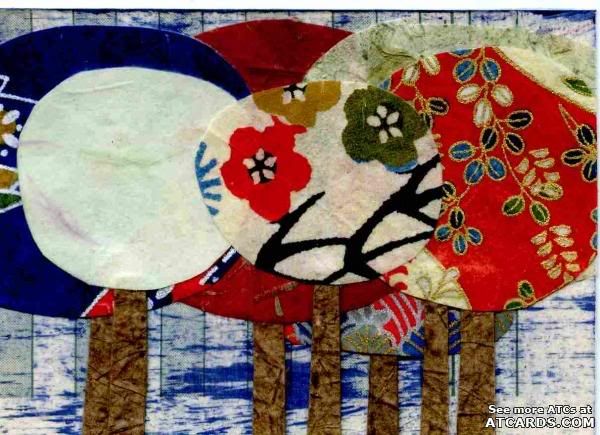 These are two of three ATCs I made for a Father Time swap for
Tam
over on Quality Decos. Tam has a thing for trees, fish, and birds. The tree card is on an old timecard that I painted with blue acrylic paint. The trees are cut from a wide variety of mainly Japanese paper. Katazome, chiyogami, and unruyu.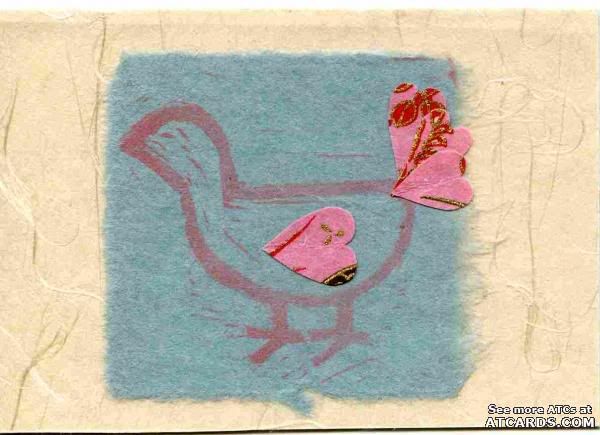 The second card is a hand-carved stamp on somegami mounted on echizen momi. The tail feathers and wing are cut from chiyogami.
Sparky, the laptop, has finally died. He had always had issues with his display and as long as he was on warranty, I could deal with him. He's been off warranty for six weeks now and he's toast. He took a beating for over three years. He will be missed. *sniff* So, on Thursday, Ptichka and I are going to the Apple Store to pick out one of
these beauties.
Here's hoping that we'll have a new computer in the house by Friday. Then, I'll pull all my scans off Sparky and start posting again in earnest.