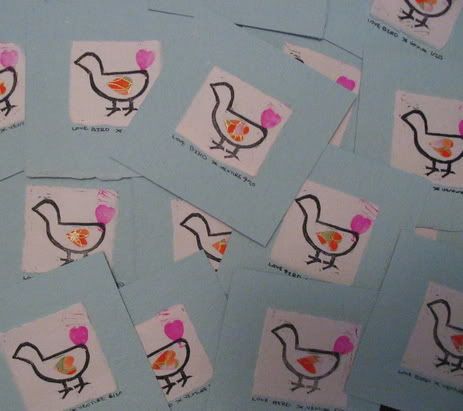 My prints for
FAV III.5.
The close-ups were blurry so the group shot will have to do. If I had it to do again, I think that I'd mount my prints on green.
Shots coming soon of the art supplies I scored in Seattle and the inspiration pack of goodies I received from Ptichka for Christmas (I <3 birds).
Hopefully there will be some new work to post soon but at the moment, I'm recovering from my vacation.