I'm such a geek, posting on Christmas Eve but oh well. Here are some pictures for you of a journal I made for Tam. Japanese butterfly binding with a cover. The ribbons are from Mokuba. <3 <3 <3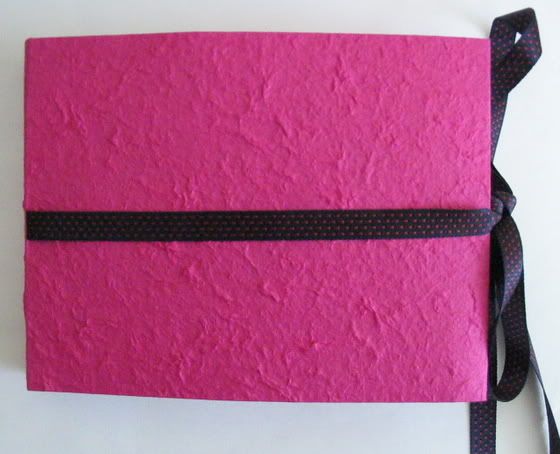 The book closed. The cover is made with mulberry paper. The ribbon is navy blue and hot pink.

Side view of the book. You're supposed to tuck the first and last three pages into the cover, which seems like a waste of pages to me. To not waste so many pages, I bound in two signatures of bristol board so then I only had to tuck a single page of useable paper into the cover.

The book open. The paper is 90lbs water colour paper. Tam is a drawing and water colour fiend so I hope that she can use the book as a sketch book.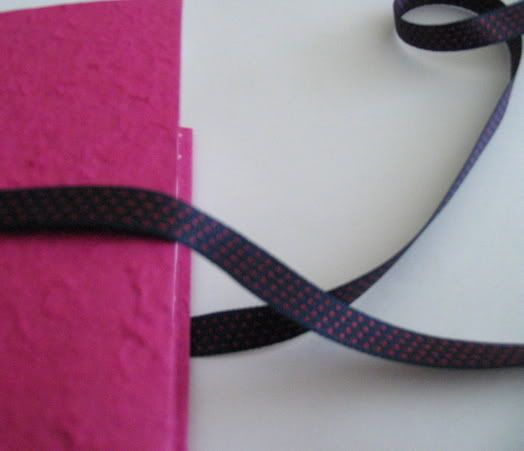 A close-up of the ribbon because I like it.