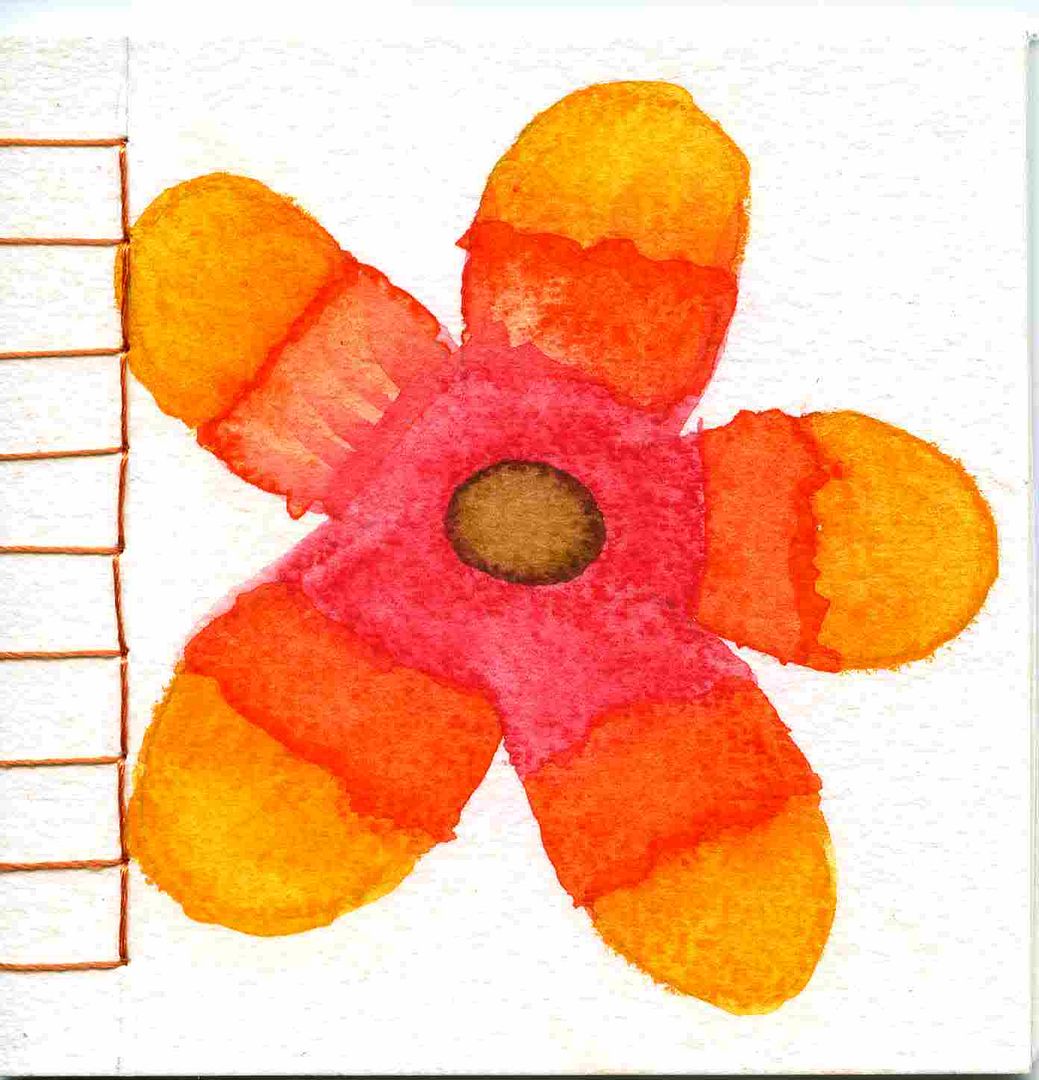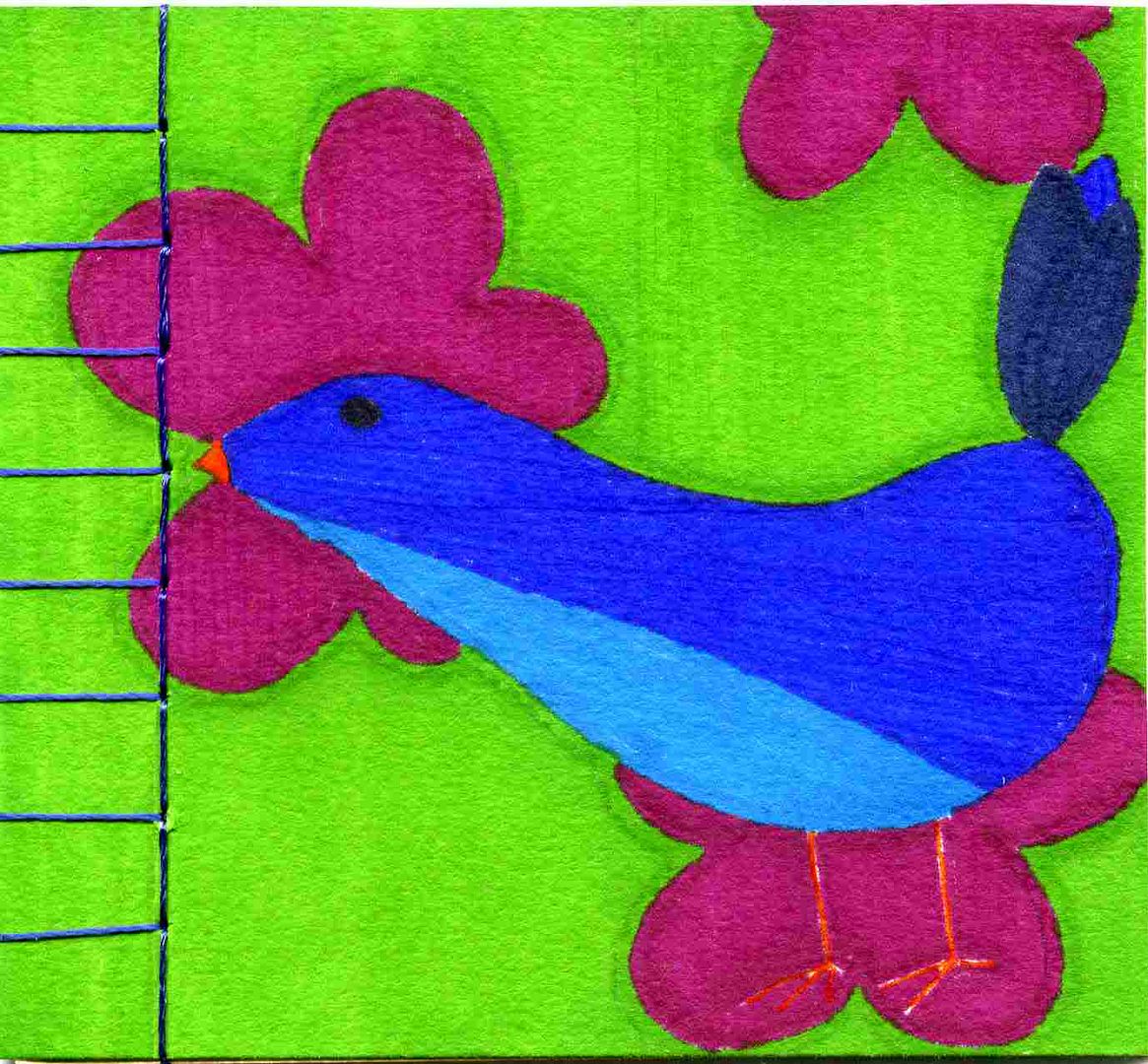 Both decos are for the same free expression swap. I received a beautiful deco last week (the one that's heading out to you, Cellissimo, tomorrow) and it was stab bound. I'd never done it before but now I'm addicted. Stab binding is insta-style in my humble opinion. The top deco is hand-drawn/ hand-painted flowers. The bottom one is a little bird deco for my little bird. I think the last one came out of the fact that an
internet acquaintance,
another ABD blogger whose dissertation also goes "blah blah blah Avant-Garde blah blah blah Burger's wrong," and for
whom the cancer fund to which I linked earlier was,
lost her husband to liver cancer yesterday. He was thirty-four. And so I make Ptichka a deco. We show our love how we can, I suppose. I also told her that I would be expiring peacefully in my bed at a very old age...before her.